Sprint Scotland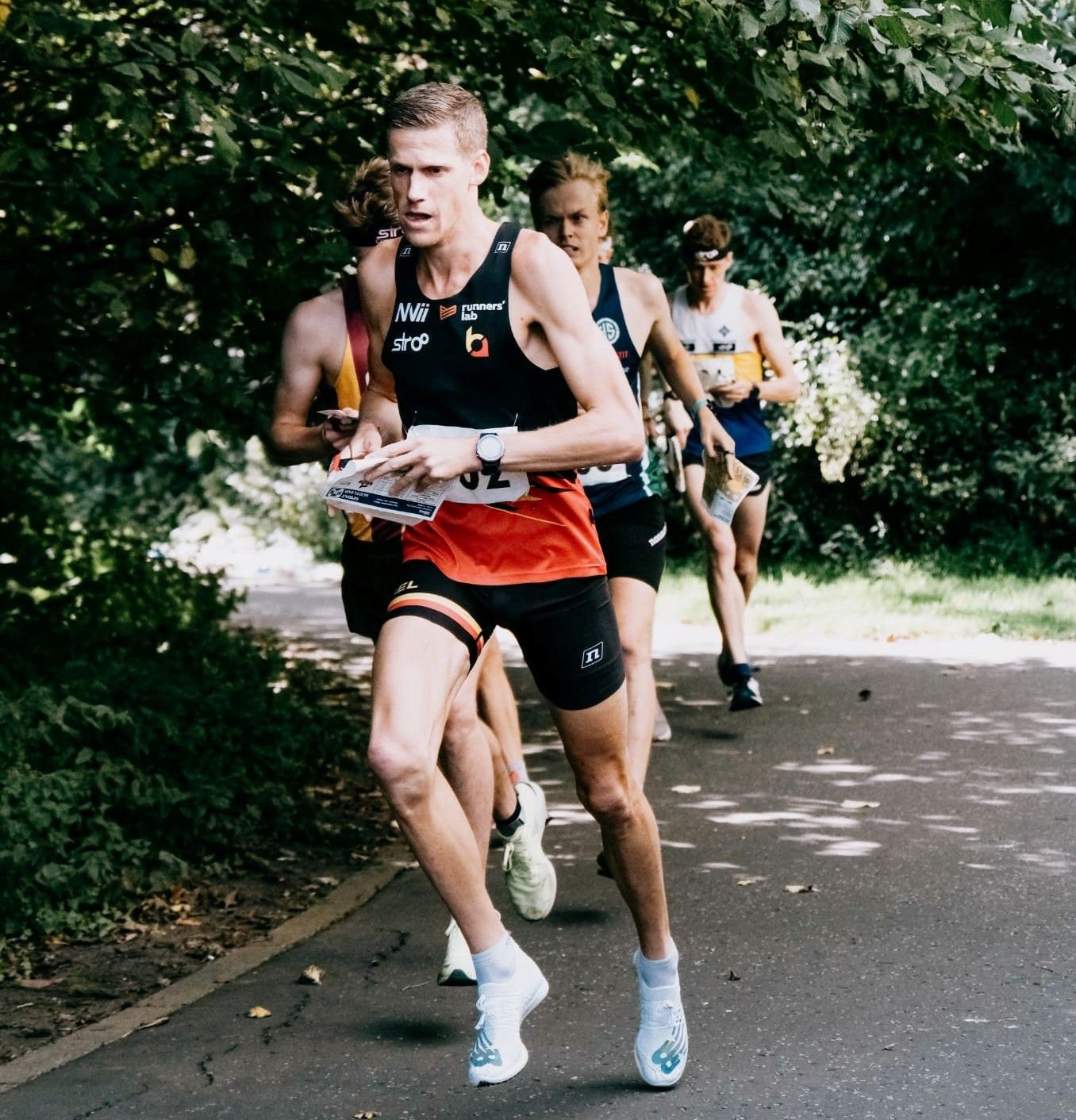 Organising a World Ranking Event and GB team selection races for the European Champs.
---
Sprint Scotland is the flagship event of Masterplan Adventure; it's really the event that got the club going in 2016. It felt like a big responsibility to take on the job of organising it for 2023, but I was reassured that I'd be surrounded by a great group of people. Jon and Graeme (WOC 2024 planners) would plan the courses and we agreed early on that Richard Oxlade and Ted Finch would take the roles of Controller and IOF advisor for both events.
Given the success of the Knock-Out (KO) Sprint last year, it was quickly decided that we would follow the same format again, with a KO Sprint on the Saturday (two Sprints for the non-elite runners) and a single Sprint on the Sunday. This would still only be the second ever KO Sprint in the UK, and that's probably because they are a lot of effort to organise! To help with this, I managed to get Lorna Eades on board as "Day Organiser" for the Saturday. In this end she was vital to the event running without delays or disruption, taking on most of the work of coordinating the helpers.
I started working on Sprint Scotland in January - working out which areas might be good and thinking about arena locations, of course including parking and toilets. Graham Gristwood (GG - a Masterplan founder member) and I both thought it would be good to make new maps, because then we would have two more fresh maps for people to use for WOC training over the coming year. We didn't want to just use purely housing estates, because the embargoed areas for WOC include a lot of city centre terrain.
Falkirk looked a good option, with a few Royal Mile-esque closes on its High St: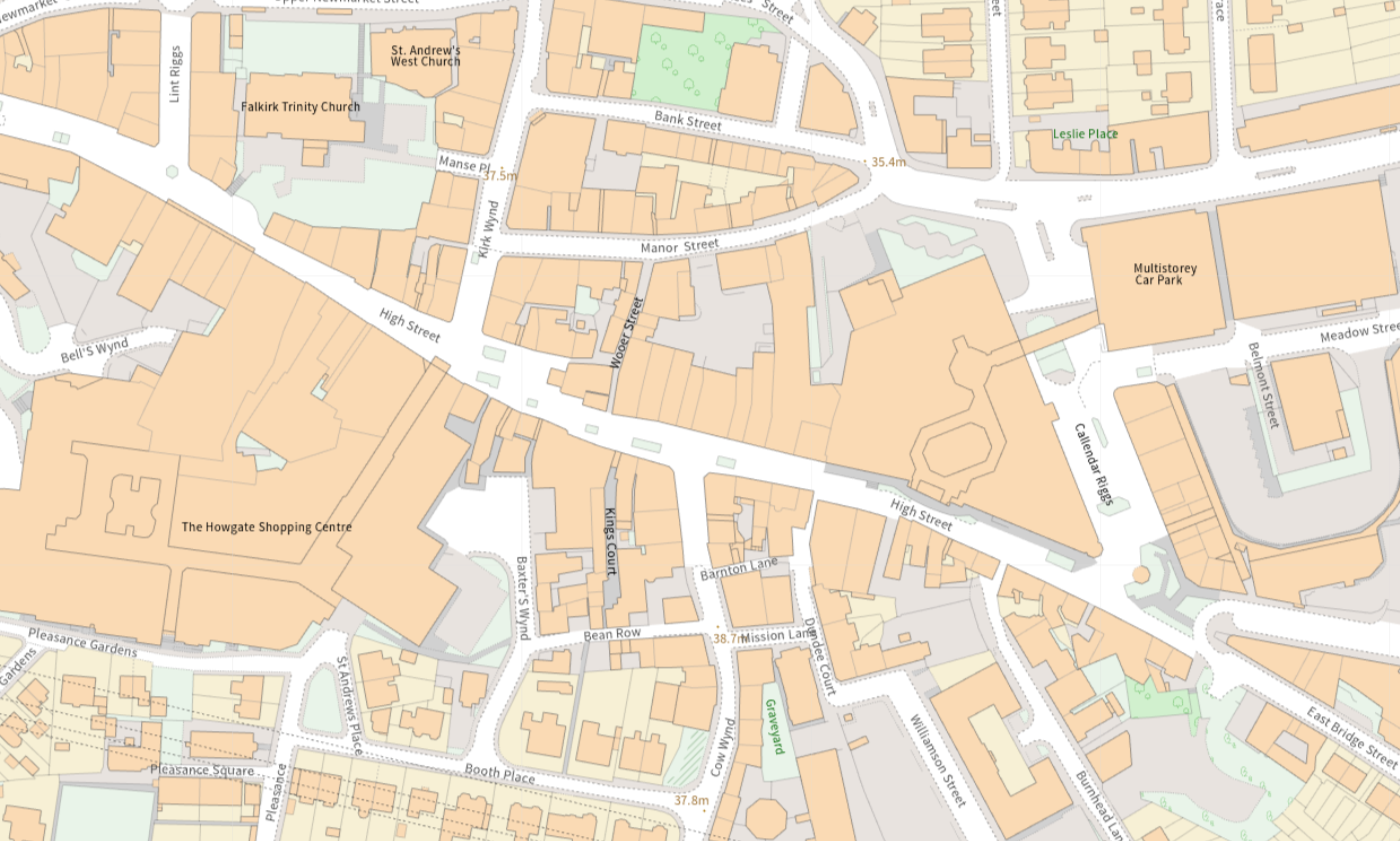 This would be ideal for the Sunday sprint, as doing head-to-head races round a town centre with pedestrians and cars around is not the wisest idea. Initially, we had Dollar Park in mind for an arena location, and parking could be either there or at Falkirk High School.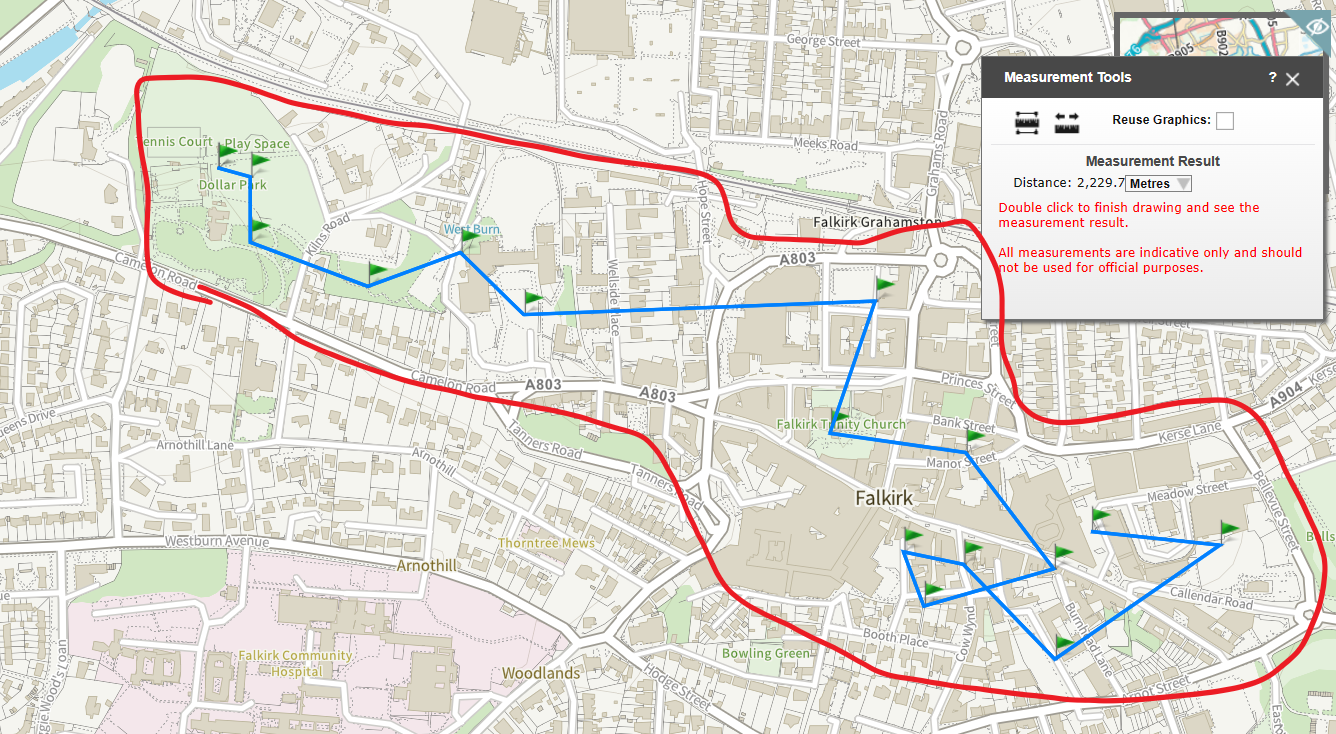 For the KO, Graham had a few potential areas in mind but eventually we settled on Alloa as the other option, which would include a mix of both housing estate and town centre terrain. There was an obvious arena here: Bowmar Community Centre and the field outside it. With arenas confirmed, we applied for and received WRE status from the IOF.
Next I reached out to the councils, though only Falkirk council replied initially. I had a couple meetings with them at the start of February and they were happy with us using the town centre. Excited, almost. However, they did say that the council buildings between the town centre and Dollar Park were due to be demolished, so we would have to come up with something else. I got in touch with Graeme (planner) and we came to the conclusion that we could do a full length sprint almost entirely within the main ring road, since crossing busy roads is never ideal in a WRE sprint. We also came up with the idea of having full length urban courses for the non-WRE competitors starting in Hallglen, running through Callendar Park (which would be an urban-like style of navigation with impassable brambles/bracken) before finishing in the town centre.
In February and March I got on with making the map of Falkirk, which I'll write a separate article about. Not a lot happened in April and May, but by June GG had made the map of Alloa, the planners had some draft courses, I'd written Bulletin 1, and we had enough confidence to open entries.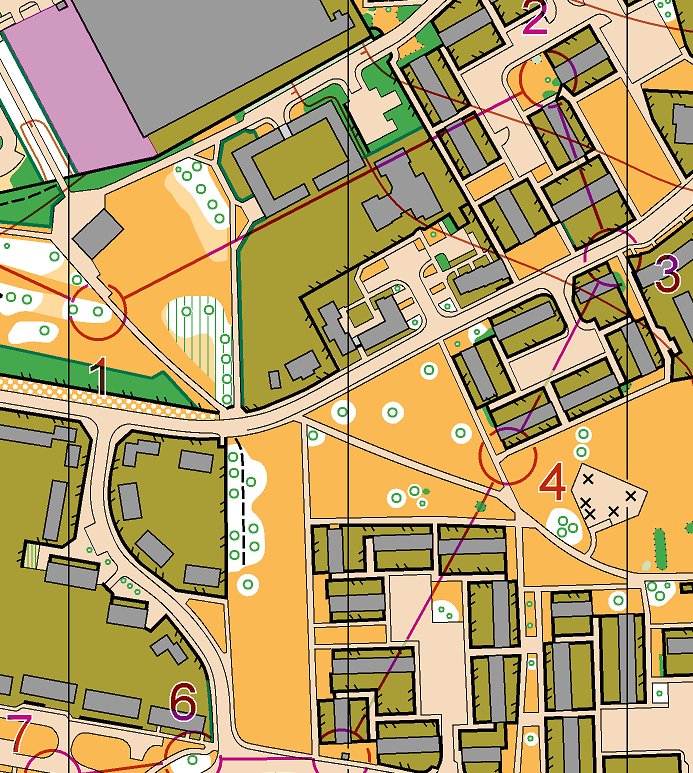 With all the usual summer holidays, the final preparations for Sprint Scotland only really began after the Scottish 6 Days, at the end of July. For the last 3 weeks before the event it was pretty much a full-time job for me. A brief count of my email and the Masterplan email which I was manning shows around 600-700 emails, of which I probably wrote around 200-300, and there were a few big WhatsApp conversations on top of that! In no particular order, and I'm sure missing some things, I had to:
Get permissions for a few places the planners wanted to use - a church and a school in Alloa, a medical centre and train station in Falkirk.
Find and order t-shirts and bibs.
Do some tweaks to the maps and produce the final "layouts" - the borders, branding and space for descriptions etc. This took some time - 5 different layouts for Alloa (Quali, Semi and Final each with any areas for the following rounds blanked out, plus 1:3000 for a couple of courses, both AM and PM, and last but not least the warm-up and quarantine maps which the appropriate areas blanked out). Falkirk had 3 different layouts - 1 for the centre and 2 for Hallglen/Callendar Park, which were almost identical except Courses 3 and 4 actually had a 1:4100 map in the end in order to squeeze enough map onto an A3 piece of paper to show all the route choices for the furthest east/west controls.
Write Bulletin 2, the process of which involved ironing out all the details of the events. This took 3 full days of work.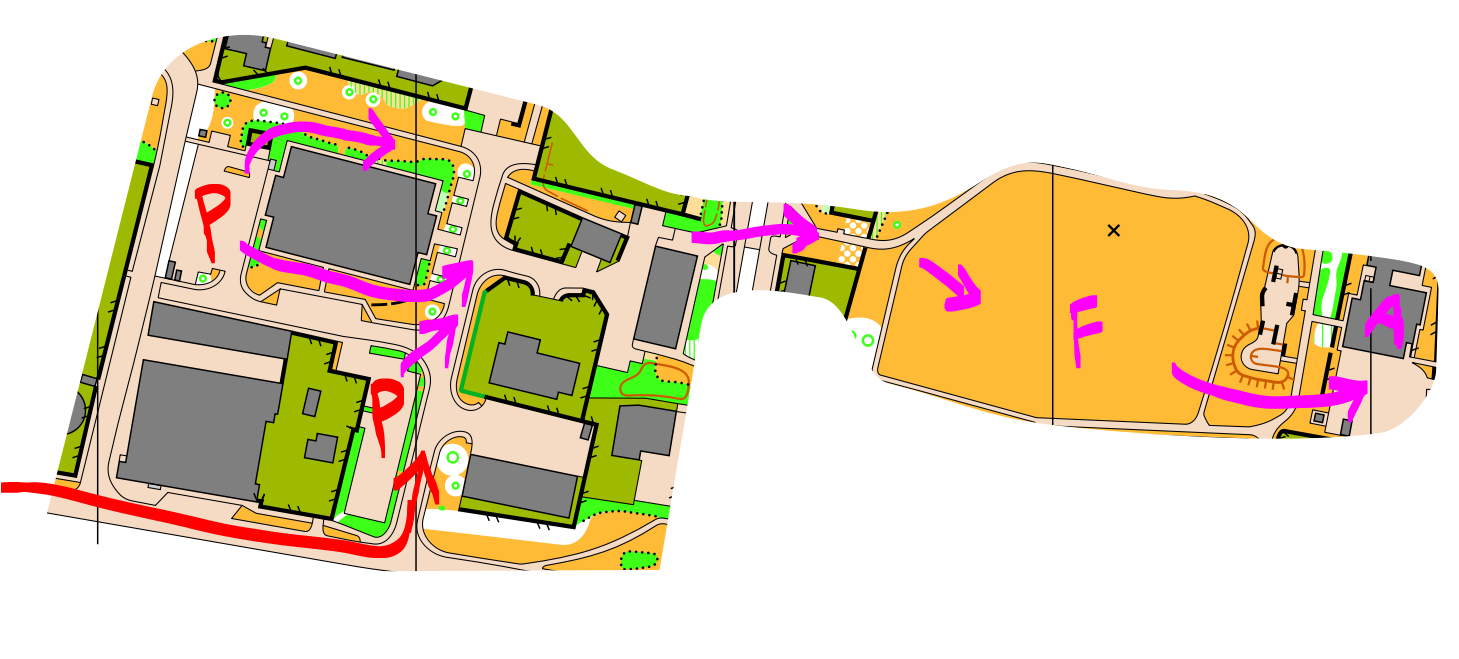 Finding helpers and allocating them tasks. Lorna was a big help with this, using her many contacts within ScotJOS and the local clubs. The complex timings of the events meant it was tricky to find the appropriate helping slots which worked with people's runs. We didn't have every helping slot covered and confirmed until the day before the event, a significant source of stress!
Risk assessments.
Organising the kit, another big source of uncertainty and stress. We would need the usual Masterplan kit, plus some borrowed kit from FVO, a few things from INT, the kit for the radio controls coming with Dave, a few trestles, barriers and start clocks coming with Ted and I do not have a car. We managed it in the end, with many emails, phone calls and me travelling with Lorna and Colin for the weekend.
Last minute checks and adjustments to the maps and courses as we sent them off to the printers. Jack from BML Printers was incredibly helpful and patient as we worked through all the revisions and corrections. This was about 2 full days of work. A big thank you is due to BML for the excellent print quality of the maps!
Confirming all the arrangements for IT, download, live results and commentary.
Once entries had closed, making the start lists, based off IOF world ranking for the elites, and then re-uploading to SiEntries and our website.
Accommodating late entries.
---
Time for the weekend itself!
We were blessed with two sunny days and, on the whole, the event was a success. Most people said they really enjoyed it and thought the maps and courses were good. It's those comments that make all the effort worth it. However, there were a few little issues and learning points, which we've since taken some time to talk through, and I've created a "report" where we can document what happened and what should be done in future. Thankfully none of these had a major impact on the weekend.
The Saturday KO Sprint was definitely more stressful - particularly making the start lists for the Semi-Finals, because there was a minor issue with the results from the Quali. The timings were generally tighter and there were nearly twice as many helping shifts, which Lorna did a great job to coordinate. Once we'd packed up in Alloa the jobs for the day weren't done as we then went to Falkirk and spent an hour and a half taping the routes to the start!
Sunday was a little more relaxed organisationally, I even found myself able to spend an hour at the finish watching the top elite runners come in. I had set 24 separate reminders on my phone for the main event timings and when each helper should be starting/ending their shift. A WhatsApp group with all the helpers in was a good idea as there were a couple of times we had to rope in someone to plug a gap.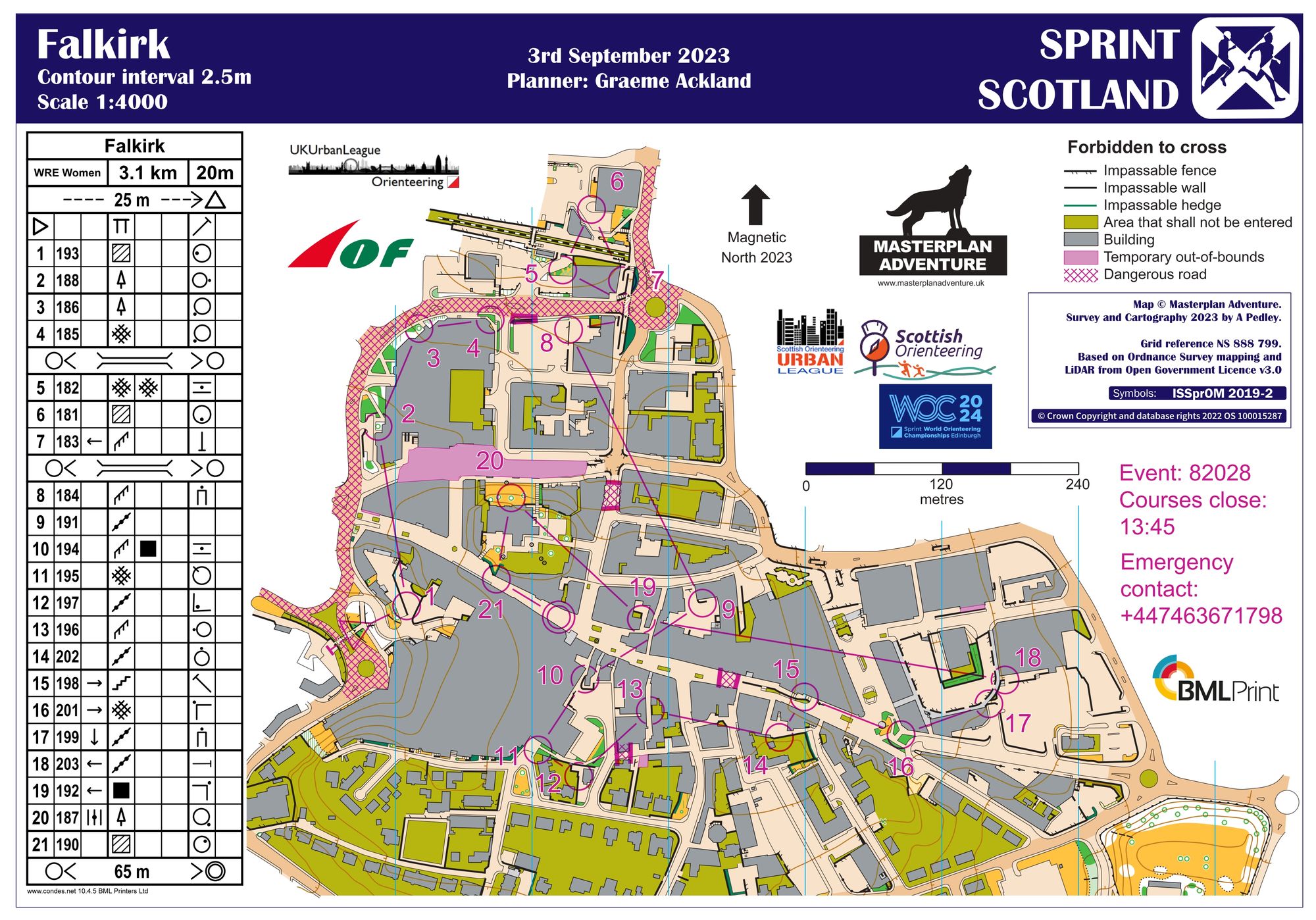 If you came to the event, I really hope you enjoyed it! Whether or not you came, I hope to see you at the 2024 event, currently planned to be on 4-5th May.